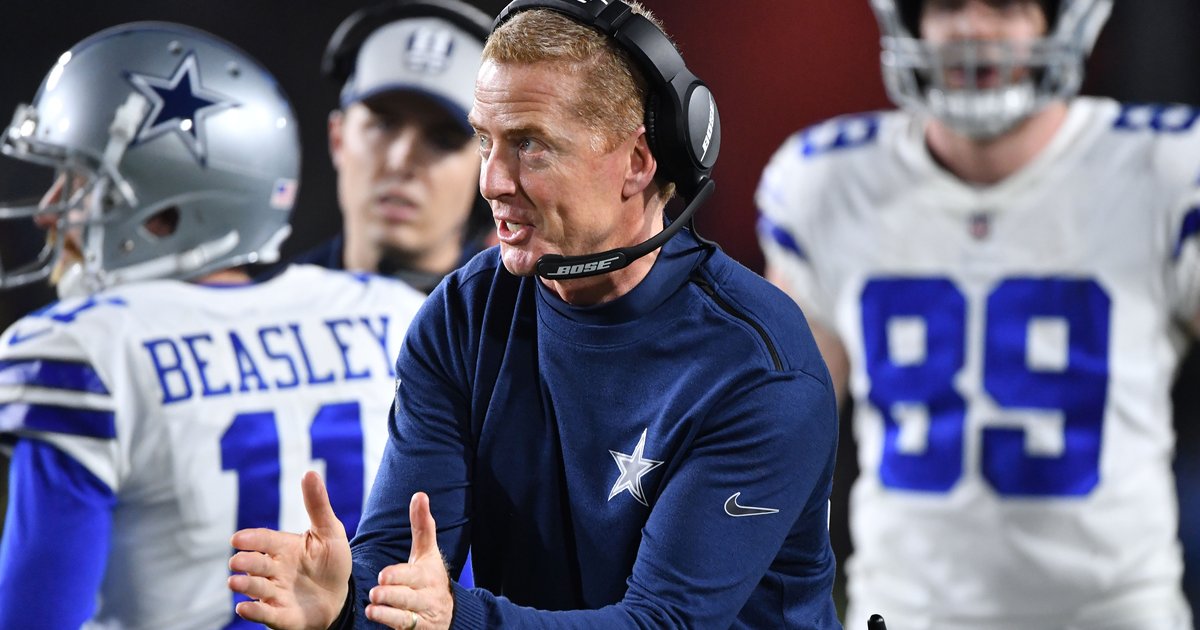 The second round of the 2018-2019 NFL playoffs have come and gone (for two NFC teams, anyway), and yet another team saw their season end this weekend. That, of course, would be the Dallas Cowboys.
Obituaries
The Cowboys overachieved in 2018, won the NFC East (and obviously made the playoffs as a result), won a playoff game, and then saw their defense get dominated up front by the L.A. Rams.
They had a season that was better than most predicted, but ultimately fell short of an NFC Championship Game appearance for the 23rd consecutive season. Unfortunately for Dallas, this season was about the worst thing that could have happened for them.
To begin, Jason Garrett is going to be locked in as the head coach for the foreseeable future. Garrett has now been Dallas' head coach for eight and a half years, and during that span, the Cowboys have two playoff wins. In those eight and a half years, Garrett's record is 77-59 (0.566), which looks fine on paper, but isn't good enough for a team that had a legitimate franchise quarterback in Tony Romo, as well as other big-time stars like DeMarcus Ware, Tyron Smith, and Bryant (when he was still good).
Worse, the current nucleus of players are about to get a whole lot more expensive. The Cowboys are going to have to pay Dak Prescott, Demarcus Lawrence, Ezekiel Elliott, Amari Cooper, Byron Jones, and Jaylon Smith over the next two years. Prescott is going to make somewhere around $30 million/year, Lawrence will come close to $20 million/year, Cooper should fetch around $18 million/year, Zeke will be up around the $15 million/year range, while Jones and Smith could both fetch over $10 million/year.
They are going to have trouble adding quality players, which doesn't bode well for a team that had incredible injury luck in 2019, and still went meekly in the divisional round of the playoffs. Garrett and Prescott are your future, Cowboys fans, and you just saw something close to the best case scenario with this roster in 2018.
Graveyard
Hierarchy
No hierarchy until the rest of the games this weekend are complete.
---
Follow Jimmy & PhillyVoice on Twitter: @JimmyKempski | @thePhillyVoice
Like us on Facebook: PhillyVoice Sports
Add Jimmy's RSS feed to your feed reader
from PhillyVoice – Eagles http://bit.ly/2SZn2ao
via IFTTT