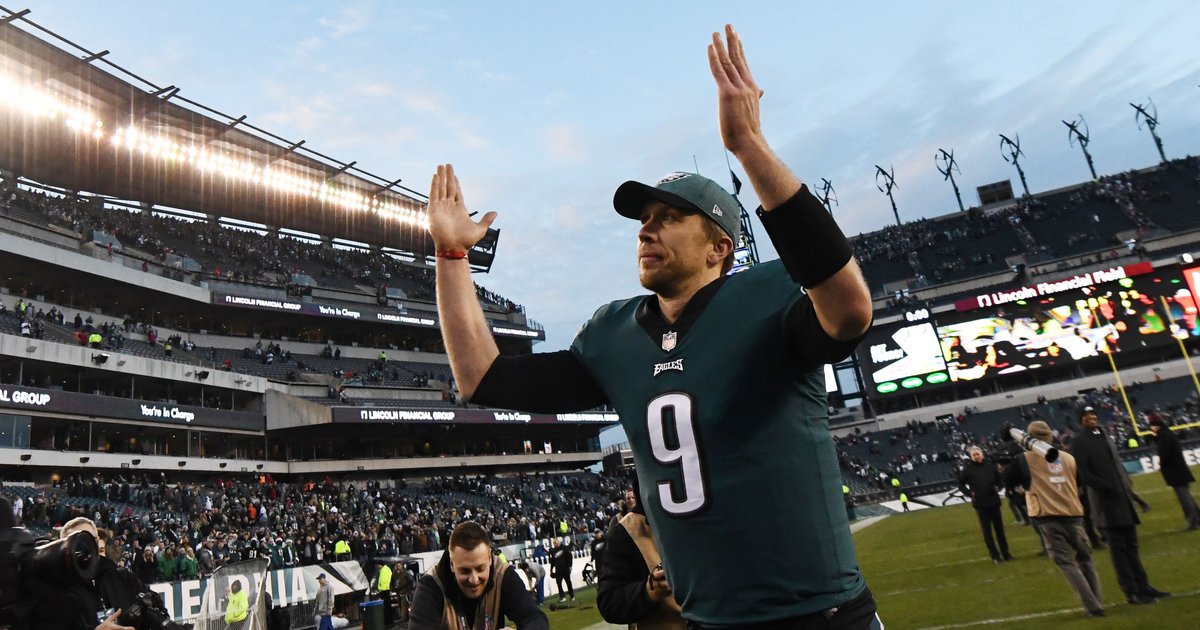 Leading up to what may be Nick Foles' final game as an Eagle (should Philadelphia fall to New Orleans later Sunday afternoon) has us feeling a little sappy, which is why we couldn't help but share this with the BDN loving public.
We know Ryan Phillippe is an Eagles fan, and when we saw this tweet earlier we couldn't help but be intrigued:
We tried ourselves, and were very disappointed at first when we asked Alexa to "tell me about Nick Foles" and it just read the first few lines from Foles' Wikipedia page.
But then we noticed Phillippe said, word for word, "what about Nick Foles?" And when we prompted the Amazon device in that way, we got the same result:
We wrote extensively earlier this week on Foles' NSFW nickname, how former Eagles' pass rusher Connor Barwin helped to start the myth and how Foles' incredible Super Bowl performance took it to the next level. It was fitting to have found this enticing development Sunday before the NFC divisional playoff finale. 
Here's hoping Alexa's response will never change and will be preserved for all of time. Try it yourself without telling your friends what will happen. It's good for a pretty fun laugh.
---
---
Follow Evan on Twitter:@evan_macy
Like us on Facebook: PhillyVoice Sports
from PhillyVoice – Eagles http://bit.ly/2M5Lvsf
via IFTTT