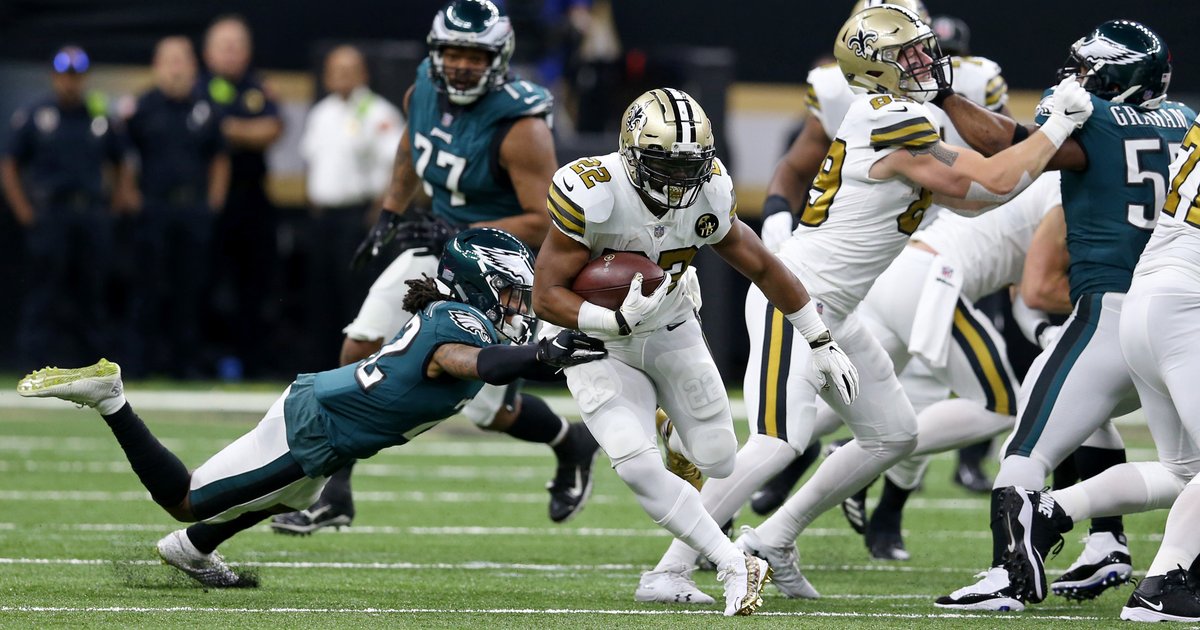 For the gambling degenerates, here are my NFL divisional round picks. To note, the team logos indicate who I think will win the game, not cover the spread. At the end of the picks, I'll note a few teams that I like based on the spread.
Last week, we picked three underdogs to win, and they all did! This week, it's straight chalk.
Colts at Chiefs (-5.5): Last week, all three quarterbacks starting in their first ever playoff game — Mitchell Trubisky, Deshaun Watson, and Lamar Jackson — were bounced. There are now 34 active NFL quarterbacks who have started at least 1 playoff game, and only 10 won their first playoff start. There's only one quarterback in the divisional round of the playoffs, the Chiefs' Patrick Mahomes, who is set to make his first playoff start this weekend.
I like Mahomes' chances better than the others, because (A) he's freaking awesome, and (B) the Chiefs are much better than the three teams with first-time playoff starters that lost last weekend. He should be just fine with explosive weapons around him, in a home environment.
Of course, the Colts are very dangerous. After starting 1-5, Frank Reich and the gang have since gone 10-1. This season, a common Colts story has been Andrew Luck's arm strength, or lack thereof. I personally don't have a strong opinion there, but it should be put to the test Saturday in cold, potentially windy conditions at Arrowhead. While I don't know how Luck's arm will fare in those conditions, I have no such concerns with Mahomes.
On a side note, while Andy Reid has certainly suffered his share of crushing playoff losses, he is usually masterful when his teams have an extra week to prepare for their next opponent.
Cowboys at Rams (-7): The Rams allow 122.3 rushing yards per game (23rd in the NFL), and 5.1 rushing yards per attempt (worst in the NFL). On paper, that makes them a bad matchup defensively against a team that loves to pound the run, shorten the game, and control the clock. Of course, the Rams will have a huge matchup advantage of their own on that side of the ball, as rookie LG Connor Williams, who was not awesome this season, will see his share of star DT Aaron Donald.
On the other side of the ball, while the Rams' offense faltered a bit down the stretch in losses to the Bears and Eagles, it is still a powerhouse when Todd Gurley is healthy. Gurley did not appear on the Rams' injury report this week. To be determined how close to 100 percent he is.
Chargers at Patri*ts (-4.5): The Chargers are better than the Patri*ts, however, they are at a huge disadvantage heading into matchup, on multiple scheduling fronts. To begin, this will be their third straight road game, which is not easy. They played in Denver Week 17, in Baltimore in the wildcard round, and now they'll have to make a second consecutive trip to the east coast to play a 1:00 p.m. EST game. That seems kind of ridiculous for a team that tied for the best record in the conference.
Otherwise, it's January football at Gillette Stadium, which means it's #CheatingSzn up in New England.  
Eagles at Saints (-8): Here are 10 reasons why the Eagles are in better position to beat the Saints this Sunday than they were back in November: 
Drew Brees and the Saints' offense cooled off near the end of the regular season, as Brees had a QB rating of 84.7 in his last four games. In his first 11 games, he had a 127.3 QB rating, on the strength of 29 TDs vs. 2 INTs. The Saints averaged 20.3 points per game in those four "bad Brees" games, when they had been averaging 37.2 points per game in the previous 11 games.
Five nicked-up Saints offensive linemen were limited in practice this week. Even if they all play, will they be 100 percent?
The Eagles' offense was probably at its low point in the season when they faced the Saints the first time around. Since then, the offensive line has gotten healthier, and the offense in general is just playing better.
The Eagles were forced to play Chandon Sullivan, DeVante Bausby, and an obviously injured Sidney Jones in that game, and that went about as you would expect. Since then, Avonte Maddox, Rasul Douglas, and Cre'Von LeBlanc have really solidified the Eagles' secondary.
The Eagles' run defense was getting gashed at the time, but they've since gotten healthier along the defensive line and at linebacker. The Eagles' run defense is playing far better, as they have allowed fewer than 2.5 rushing yards per attempt to running backs over the last four games.
Malcolm Jenkins, Nigel Bradham, and LeBlanc combined to do a great job against Tarik Cohen last Sunday, which should bode well for their chances of containing a similar player in Alvin Kamara.
The Saints' pass defense isn't very good, while the Eagles' passing offense has taken off at times in recent weeks. It never got its sea legs in New Orleans in November after the team fell behind early, but they should be able to make plays this weekend.
The Saints haven't played a meaningful game since Week 16, and even then they weren't under much pressure. It's worth noting that over the last 11 years (that's not an arbitrary cut-off point — just trust me there), teams that had home field advantage throughout the playoffs and rested starters Week 17 have a 4-6 record in their first game back in the playoffs

.

Revenge. The Saints most definitely ran up the score on the Eagles Week 11, when in the fourth quarter of a game that was a 38-7 blowout already, they went for it on 4th and 6, with Brees hitting Kamara on a deep ball for a touchdown. That prompted Jenkins to flip Sean Payton the bird. The Eagles have played cool on that all week, but they sure as hell remember being disrespected that day.
Mojo. If you believe in that kind of thing, the Eagles have it at the moment. The Saints? ¯\_(ツ)_/¯
So do the Eagles have hope? You bet your ass they do. Still, I'm taking Brees at home.
---
---
• Picks against the spread: Cowboys (+7).
• Eagles picks: 10-7
• 2018 season, straight up 169-92-2 (0.646)
• 2018 season, ATS: 41-34-2 (0.545)
• 2017 season, straight up: 181-86 (0.678)
• 2017 season, ATS: 36-32-2 (0.529)
• 2016 season, straight up: 171-94-2 (0.644)
• 2016 season, ATS:  41-34 (0.547)
• 2015 season, straight up: 163-93 (0.637)
• 2015 season, ATS: 46-30-2 (0.605)
• Last 4 years, ATS: 164-130-6 (0.557)

---
Follow Jimmy & PhillyVoice on Twitter: @JimmyKempski | @thePhillyVoice
Like us on Facebook: PhillyVoice Sports
Add Jimmy's RSS feed to your feed reader
from PhillyVoice – Eagles http://bit.ly/2CjNLHA
via IFTTT