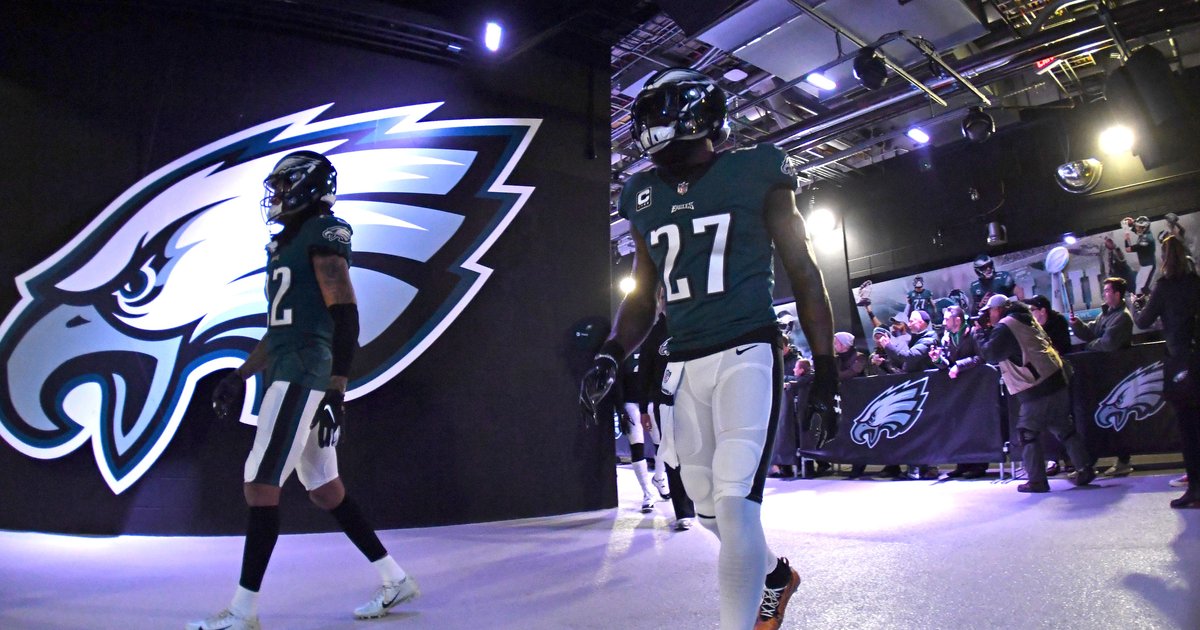 Malcolm Jenkins is a two-time Super Bowl champion and veteran NFL safety. Each week this season he'll sit down with PhillyVoice's Joe Santoliquito to bring you Safety Blitz.
The Eagles-Cowboys' game Lincoln Financial Field that took place on Nov. 11 seems like eons ago, when thinking of where these two NFC East rivals have gone since then, though it's been less than a month.
The Cowboys were staring at the possible end of their season, after losing consecutive games before avoiding a 3-6 record by beating the Eagles, 27-20, on Nov. 11 and starting a four-game winning streak. The Eagles fell to 4-5 and would sink to 4-6 after the 48-7 debacle in New Orleans and looking at the end of their season before consecutive victories against the Giants and Redskins at home.
Now, once again, the Eagles' postseason hopes comes down to this season-make-or-break game on Sunday at 4:20 p.m. at AT&T Stadium.
"We understand where we are," Malcolm Jenkins explained. "There's no bigger one than this one coming up. While we're excited about putting two wins together, if we don't take care of business this week, it's all for naught.
"We don't panic. That's something this team never did this season. We believe in each other, no matter who is out there. We've been patient. The focus has been, and will be, game-by-game, with each week presenting its own challenge. We've been putting things together, figuring out ways to win.
"They don't always look pretty. But we're winning, and we're doing it by running the ball, getting long drives, and the defense making stops when we've had to. We did well against the run, except for the (Adrian Peterson 90-yard TD run on Monday night). But that was just a case where we got caught out of gaps. We played well against the run before that play—and after that play. That's a good sign moving forward.
"We expect to win when we step on the field, and that will be no different against Dallas. At this point in the season, all we have is ourselves. That's not going to change. We know what's happening on Sunday, we understand it's a huge (NFC East) division matchup, on the road, with huge implications as far as the division and the playoffs go."
This will be a different Eagles' team than the last time they faced Dallas. For one, it looks like running back Darren Sproles and cornerback Sidney Jones will play, which they didn't on Nov. 11.
"Sproles makes a difference," Jenkins said. "The time he's been away has been frustrating to him. He's been grinding and working to get back on the field. In terms (of putting the season in positive direction), we'll see after this one in Dallas."
Another factor has been the emergence of running back Josh Adams. Against Dallas on Nov. 11, Adams had seven carries for 47 yards. As a team, the Eagles rushed for paltry 71 yards—failing to keep in check the Dallas running game and Ezekiel Elliott, who ripped through the eagles for 151 yards on 19 carries, averaging 7.9 yards a carry. Elliott finished with 187 yards from scrimmage on 25 touches, averaging 7.48 yards a touch.
In the Eagles' two victories over the Giants and Redskins, Adams has carried the ball 42 times for 169 yards and a touchdown, averaging 4.0 yards a carry.
"It's about everyone contributing and it's what makes us work," Jenkins said. "We're going to stick with what we do. Our formula all year has been to stop the run and rush the passer. With someone like Elliott, you have to get as many guys to the ball as possible. That's not going to change.
"There's a lot of leadership on this team. Everyone does their job. If we do that against Dallas, we're going to be okay."
---
Follow Malcolm Jenkins on Twitter @MalcolmJenkins and Facebook at Malcolmjenkinsnfl. 
Visit Malcolm's clothing store, Damari Savile: Born in the City of Brotherly Love, Damari Savile provides made to order suiting for those looking for a more stylish fit for their wardrobe. Located at 709 Walnut Street.
More Safety Blitz: Week 1 | 2 | 3 | 4 | 5 | 6 | 7 | 8 | 9 | 10 | 11 | 12 | 13
---
Follow Joe on Twitter: @JSantoliquito
Like us on Facebook: PhillyVoice Sports
from PhillyVoice – Eagles https://ift.tt/2Ee9MLq
via IFTTT