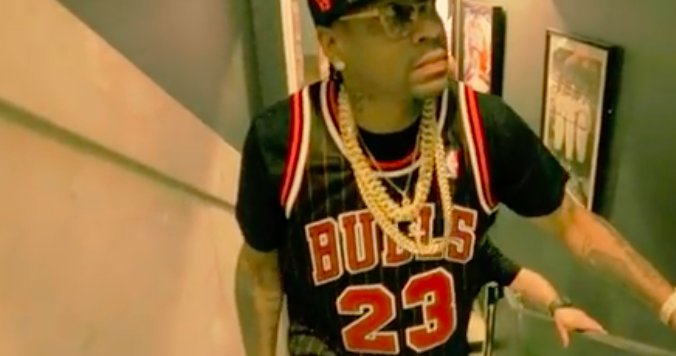 Philadelphia 76ers legend, NBA Hall of Famer and renegade fashion icon are the most commonly accepted descriptions of Allen Iverson.
He's heard them all, he appreciates them and he understands the special place he holds in basketball culture around the world. 
But at 43 years old, Iverson is starting to feel like everyone has had something to say about him except himself. It's time for him to show the world who he really is and what he really thinks.
Writing for The Players' Tribune, Iverson gives a revealing and honest portrait of himself as a retired NBA superstar, one who's had time to process his public perception over the years.
From anecdotes about Larry Hughes and John Thompson to the movie "Heat," analytics and his youngest daughter on the night of his Hall of Fame induction, Iverson entertains with a series of bulleted points addressing his personality and point of view.
There's one issue he'll never budge on, no matter what anyone has to say. Michael Jordan is the greatest of all time — not LeBron James. He doesn't even use basketball to illustrate his point.
On the night of the 2003 NBA All-Star Game — Michael Jordan's last — Iverson decided to show up to the stadium in Atlanta with an outfit paying tribute to his hero and teammate that night. He wore a throwback Jordan jersey and a fitted Bulls hat.
The only problem was he couldn't find Jordan anywhere to show it off. She searched and searched for him, Iverson wrote. Then he checked the coaches' office:
But there's no coaches in there.

It's just Mike.

It's just Mike, and man….. you wouldn't even believe this. You wouldn't even believe what I'm seeing. It's Mike, and he's got his uniform on……. and he's in one of those reclining desk chairs, leaning back in that thing like he doesn't have a CARE in the WORLD. In the world. Got his feet kicked up like he's on some beach! And then to top it all off?? He's smoking one of those big-ass Mike cigars.

And he just looks at me — looks over my fit for a second — and he smiles.

Nods.

And then he goes right on back to puffing that cigar.

ARE YOU SERIOUS!! Man, I think I'm a cool guy. I'm alright. But Mike is the only person I ever — I mean ever — met who can be so effortless in his cool that he leaves this…. GLOW…
Just last month, Iverson said that Jordan's first words to him were, "What's up, you little b****?"
Clearly, that had little effect on his admiration for the man. 
The full story is well worth the read over at The Players Tribune.
from PhillyVoice https://ift.tt/2rqhHgm
via IFTTT