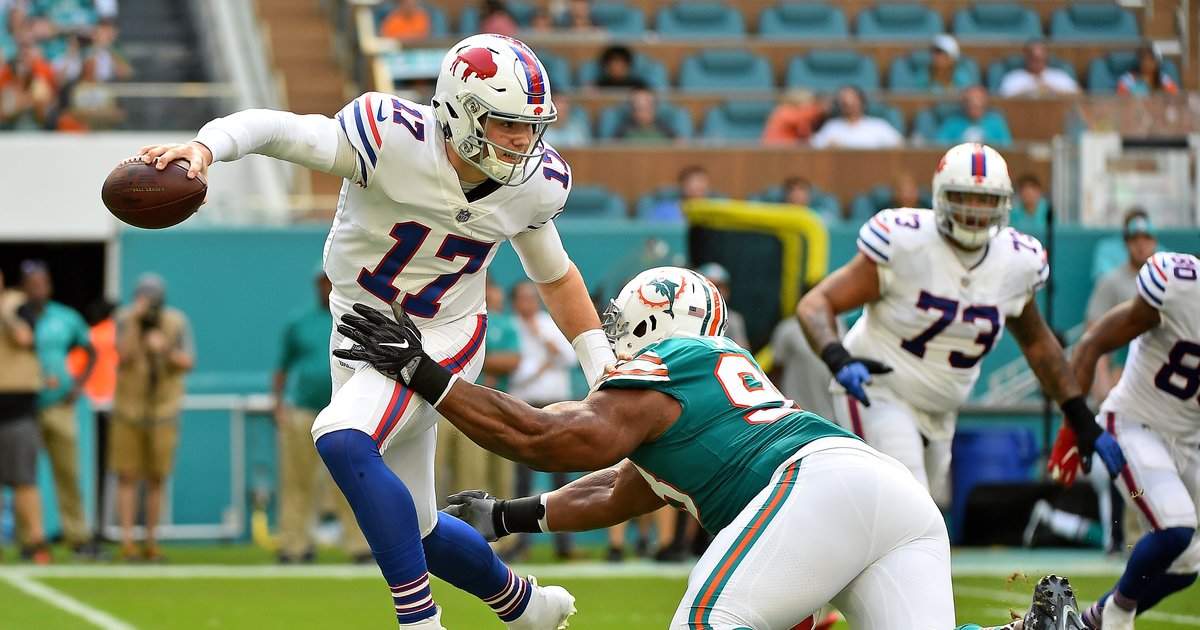 If you think this week features particularly slim pickins' on fantasy football free agent lists, you wouldn't be wrong. The good news is, with many leagues entering the playoffs, there could be a lot of teams who are checked out for the season and therefore less competition for waiver wire pick ups.
Here's a look at some suggestions ahead of Week 14:
QB: Josh Allen, Bills
Over his last two games, Buffalo's rookie signal-caller has combined to post more than 60 fantasy points. Just last week, Allen ran for 135 yards and had two touchdown passes and 231 yards through the air (though he did throw two picks). In Week 14 against the Jets, he could produce yet again. Anyone needing a QB would be silly not to take a risk on Allen this weekend.
Also consider: Jeff Driskel, Bengals; Case Keenum, Broncos
RB: Jeff Wilson Jr, 49ers
The Niners just can't seem to keep Matt Breida on the field, and his ankle injury opened thing up for Wilson to shine last week, carrying the ball 15 times. If Breida remains sidelined, Wilson is worth finding this week if you need some running back help.
Also consider: Jaylen Samuels, Steelers; Damien Willams, Chiefs
WR: Dante Pettis, 49ers
Pettis' production may drop next week with Marquise Goodwin and Pierre Garcon slated to return, but it's hard to envision him being irrelevant after exploding for 28.5 fantasy points last week with 129 receiving yards for two touchdowns on five catches. He has caught at least four balls in each of the Niners' last three games.
Also consider: Curtis Samuel, Panthers; Bruce Ellington, Lions
TE: Ian Thomas, Panthers
Thomas, out of nowhere, had five catches last week. With Greg Olsen out, there is a void in the Panthers offense and Thomas could be the answer, if he continues his usage into next week.
Also consider: Chris Herndon, Jets; Matt Lacosse, Broncos
D/ST: Bills
Very quietly, the Bills have become one of the better fantasy defenses in football. They haven't scored less than five points this month and have a favorable match up against the lowly Jets.
Also consider: Saints vs. Buccaneers; Lions vs. Cardinals
---
Follow Evan on Twitter: @evan_macy
Like us on Facebook: PhillyVoice Sports
from PhillyVoice – Eagles https://ift.tt/2PlebNR
via IFTTT