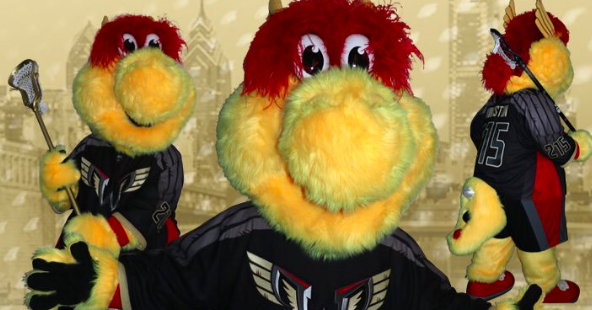 The Philadelphia Wings witnessed the meteoric rise of Flyers mascot Gritty—and they wanted a piece.
Philadelphia's professional lacrosse team rolled out a brand new mascot of its own on Friday.
---
---
Meet Wingston, who's like a … dragon? Griffin? Prehistoric turtlesaurus?
Whatever he is, he's family now, even if he's a lax bro. (We all know Gritty sucks really bad at hockey and we still love him, anyway.)
Here's what Philly is saying about the latest addition to the mascot club. You have to get hazed a little, Wingston. Then you're cool. 
Yet another new Philly mascot. I wonder if he will explode just like @GrittyNHL.

(Checks earpiece)

I'm being told there is literally a 0% chance of this happening. https://t.co/lkZW0mdAwt

— Podadelphia: A Philly Sports Podcast (@podadelphia) November 9, 2018
from PhillyVoice https://ift.tt/2DtlIsB
via IFTTT