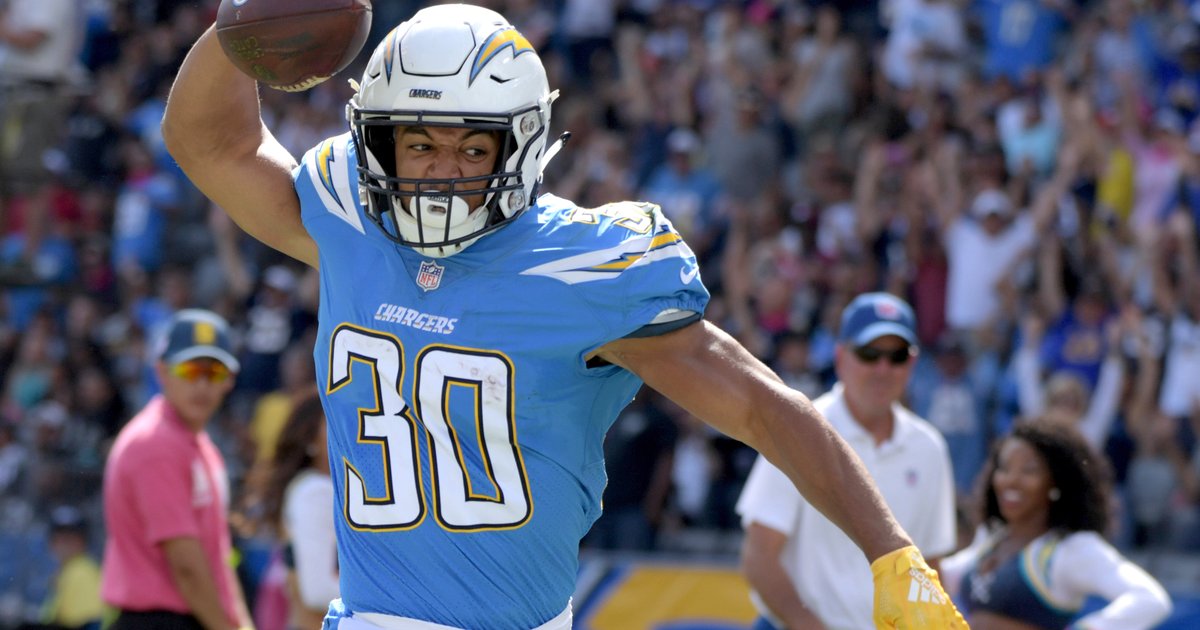 There are lots of decisions to make as Week 6 continues this weekend. Here are our best pieces of advice — one player to sit and start at each position. 
Start: Matt Ryan, QB, Falcons
The Buccaneers have been dreadful against air attacks this year, having allowed 13 touchdowns in four games. Ryan is a must start — and borderline wide outs like Muhammad Sanu and Calvin Ridley should be starts this week too. Often a borderline QB himself, Ryan could potentially be the top fantasy QB in Week 6.
Sit: Derek Carr, QB, Raiders
The Seahawks passing defense is sneaky good and could give Carr fits. It's just not a good match up this week as Carr has just one game this season with more than one touchdown pass.
Start: Austin Ekeler, RB, Chargers
On the surface, Exeler is a No. 2 backing up a top 3 RB in Melvin Gordon. But that's a shallow, deceiving mindset. Not only is he averaging more than 10 fantasy points per game but he's also tallying more than 80 yards per game offensively. Against the Browns he's worth starting this week.
Sit: LeSean McCoy, RB, Bills
The Texans have a stellar front seven — a unit that held Ezekiel Elliott to just 84 yards total in a game that went to overtime last week. He's coming off a 26-touch game, a season high and the Bills are likely to be playing from behind against a Houston team with a little more confidence. Sit Shady if you can.
Start: Tyler Boyd, WR, Bengals
The Steelers, Cincy's Week 6 opponent, have been pretty bad against slot receivers, and Boyd has shown he is one of the better ones in the league this year. He could be a sneaky productive starter (along with Andy Dalton) against a secondary susceptible to giving up big numbers.
Sit: Kenny Stills, WR, Dolphins
Still has had two big games this season but is not reliable. He has three other games with less than seven fantasy points and has not caught more than four passes — or seen more than six targets — yet this season. He is a big play or bust receiver and should be avoided.
Start: George Kittle, TE, 49ers
Wirth Jimmy Garoppolo out fore the season Kittle has proven to be even more valuable to the San Francisco offense. The tight end has 11 catches for 208 yards and one touchdown on 15 targets over his last two games. He has a lingering knee injury but if healthy, he should be started.
Sit: Greg Olsen, TE, Panthers
Olsen will be a quality starter, we expect, as the season continues but in his expected return in Week 6 I would put on the breaks if possible, just to see how healthy and productive he actually is before leaning on him too heavily. 
---
Follow Evan on Twitter: @evan_macy
Like us on Facebook: PhillyVoice Sports
from PhillyVoice – Eagles https://ift.tt/2A6NqIu
via IFTTT