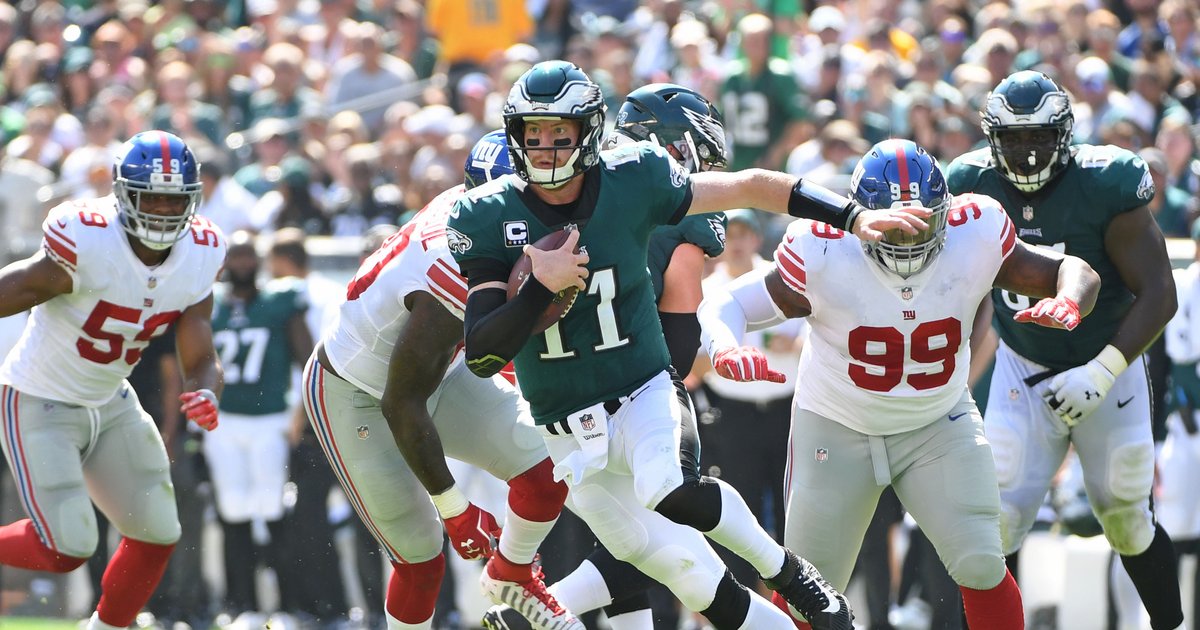 The disappointing 2-3 Philadelphia Eagles will travel up the New Jersey Turnpike Thursday to take on the New York Giants, in a game of huge importance to the Birds. If they win, they will once again be atop the NFC East standings. Lose, and it will be fair to question if this team just isn't very good.
One of the themes of the Eagles' season, like in 2017, has been an over-abundance of injuries. Presently, the Eagles have seven notable players on the IR, NFI, or PUP lists, as well as five players on the active roster who have already been ruled out for this game. Thursday morning, the Eagles announced that Lane Johnson is questionable for the game as well, with an ankle injury. The Giants, meanwhile, have little in the way of significant injuries, aside from second-year tight end Evan Engram. Here's the full Eagles-Giants injury report.
As we noted in our five matchups to watch, the Eagles' biggest vulnerability, the deep ball, has been something of a problem area for the Giants offensively, as Eli Manning has been unable to make many plays down the field to his receivers. Of course, the Tennessee Titans weren't exactly making big plays at all throughout the season either, until they started picking on the Eagles' embattled secondary. Otherwise, this is a game the Eagles should dominate in the trenches, though clearly, their line play has fallen off from 2017 to 2018 on both sides of the ball.
The betting lines opened for this game at Eagles -3, and have stayed there throughout the week. That's been a bad spread for the Birds this season, as they were also favored by 3 throughout the week against the Titans and Vikings, which were games they lost outright, obviously. Here are our staff writer picks, as well as who other publications are picking.
Feel free to comment on the game below.
from PhillyVoice – Eagles https://ift.tt/2EgYbMx
via IFTTT