With the exception of Brandon Graham's strip sack and Tom Brady's butterfingers as a receiver, the New England Patriots owned the Eagles' defense in the Super Bowl. Here's what Brady and the Pats did to Jim Schwartz's D:
613 total yards
500 passing yards
29 first downs
8.5 yards per play
5.1 yards per carry
10.0 yards per pass attempt
And they did all of the above with the Eagles' offense possessing the ball for long periods of time and giving the defense long breaks in between series. In fact, the Eagles had an eight-plus minute advantage in time of possession. Worse, it all looked so easy.
And so, with the Eagles playing their first game since the Super Bowl, you can bet the defense wanted to come out and perform. That they did.
"I thought the defensive line really came off the ball early," said Doug Pederson. "Two three-and-outs which is exciting to see. I thought they played really aggressive and really fast. Something you want to see from your defense, especially early in games."
As Pederson mentioned, the defense was only on the field for two series, both of which were three-and-outs. The Eagles' first-team defensive line also came in for one play during another drive. Here were the results of each of those seven plays:
Drive No. 1
• First down: Nigel Bradham draws a holding call that did indeed look a lot like holding, but the officials picked up the flag. Gain of 8 on a run.
• Second down: Fletcher Cox beats David DeCastro badly for a sack. To note, DeCastro made the Pro Bowl in each of the last three seasons, was first-team All-Pro in 2015 and 2017, second-team All-Pro in 2016.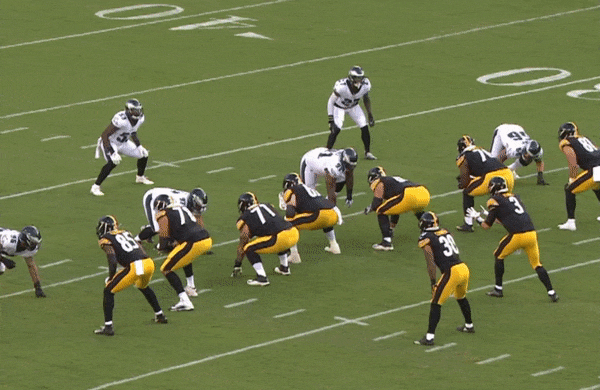 • Third down: Cox sniffs out a screen, and while he misses the tackle, he still manages to ruin the play. Punt.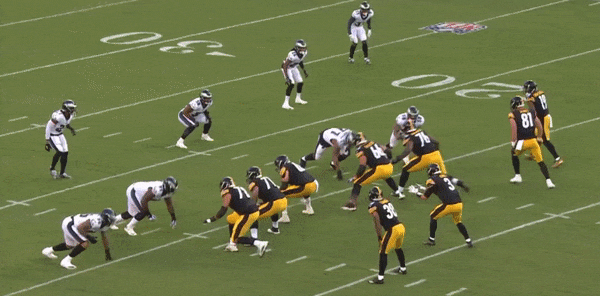 Drive No. 2
• First down: Blitz gets home as Malcolm Jenkins blows by an attempted block of RB James Connor for a sack.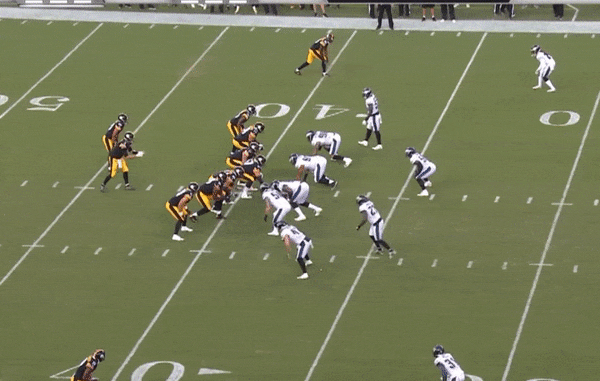 • Second down: Steelers try a quick screen that Jalen Mills blows up at the line of scrimmage.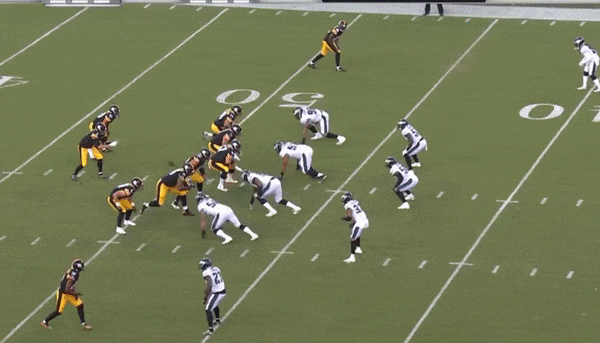 • Third down: Dump-off has no chance, and the Steelers punt on 4th and 16.
Drive No. 4
And finally, with the second-team defense in the game, the first-team defensive line ended up back on the field for a 3rd and 7, and here's what Cox did.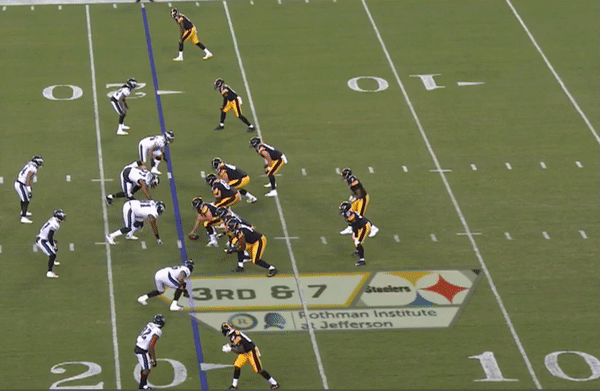 Good God. Now, that's not DeCastro. It's some undrafted 6'2 rookie center named Patrick Morris. Cox lined up opposite him and just figured, "Ima throw this guy into his own quarterback."
The Steelers were playing without Ben Roethlisberger, Le'Veon Bell, and Antonio Brown, so you don't want to make too much of the Eagles' starters' defensive performance, but it was certainly a good sign for a unit whose last impression was not a great one.
---
Follow Jimmy & PhillyVoice on Twitter: @JimmyKempski | @thePhillyVoice
Like us on Facebook: PhillyVoice Sports
Add Jimmy's RSS feed to your feed reader
from PhillyVoice – Eagles https://ift.tt/2vzT97c
via IFTTT